After pressure washing this Indialantic beach homes entire pool deck and the lanai's textured concrete floors, we acid etched the concrete where the pool deck repairs were going to be done.
Next we repaired all of the pool deck cracks and floated out the areas where there had been previous pool deck repairs and also skim coated the spots where the textured finish was chipping off in several areas with a thin coat of Kool deck.
Then, we applied the new surface texture to all of the repaired pool deck areas to match the existing pool deck texture.
Finally we spot primed with an epoxy floor primer and painted two coats of Richards Paint- Deck Guard pool deck and patio paint.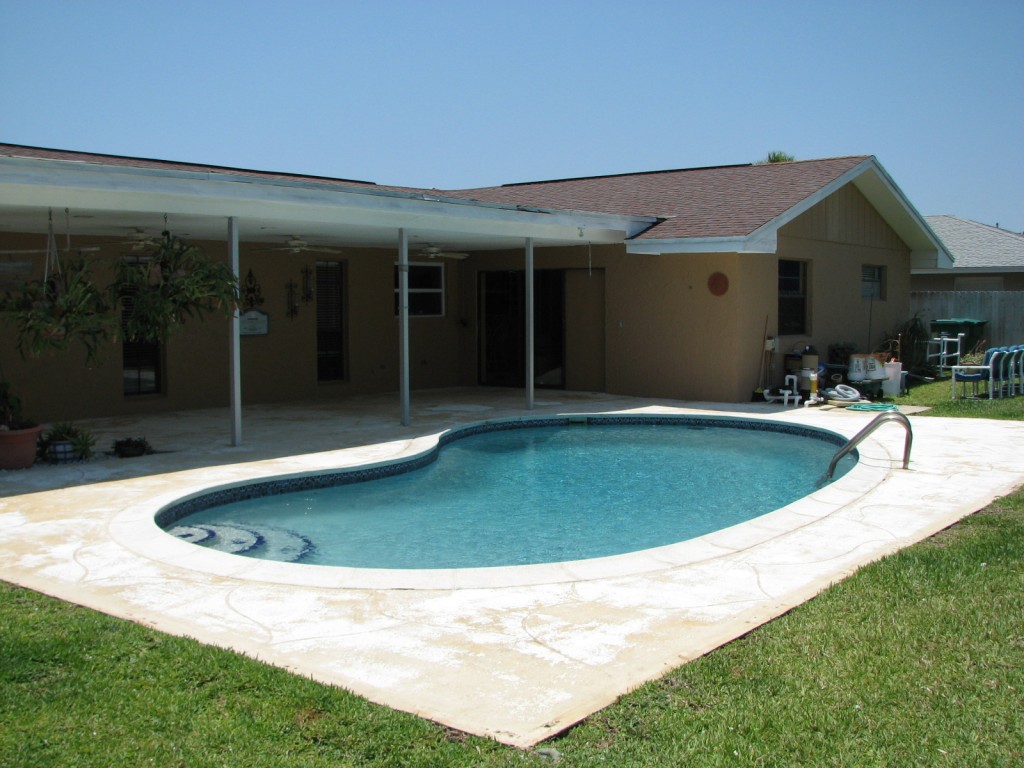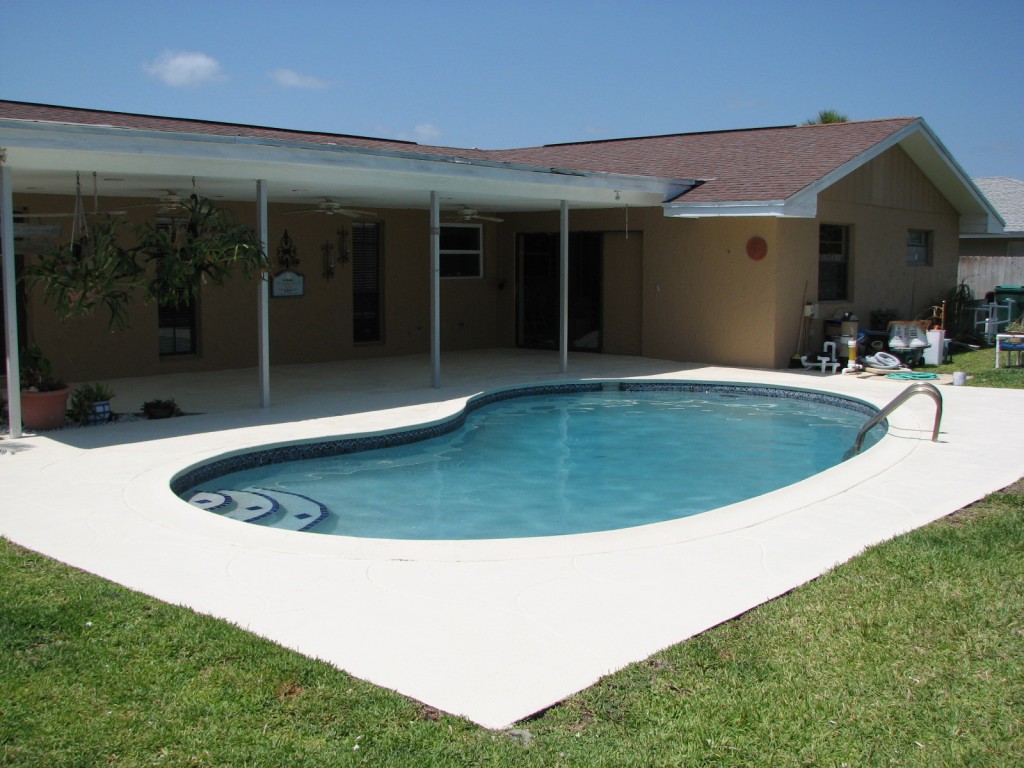 Here's a short before and after video clip of this Indialantic pool deck and lanai before it was repaired and painted and then the after video of the amazing transformation of this Indialantic pool deck and lanai:
Pool Deck Painting and Repair Experts
By repairing your damaged pool deck, and then sealing and painting the pool deck with a quality paint will protect your pool deck from any further damage to the surface and foundation. Even your pool can be affected by these problem areas. Water enters the foundation and back of the pool walls through the compromised pool deck, causing damage below the surfaces of your deck and pool. Not only does repairing and painting a patio and pool deck protect your investment, it also adds clean fresh vibe to any backyard oasis.
This slideshow requires JavaScript.
The Peck Painting Company has been providing our expertise on pool deck repairs, pool deck painting and restoration projects for over 19 years here in Brevard County. For you, we can repair your damaged pool deck areas and make them look like they were never there. Whether your pool and patio area needs minor repairs or a complete renovation, we can get it done on time and within your budget. I'm always happy to provide before and after pool deck photos and customer references from our extensive portfolio.